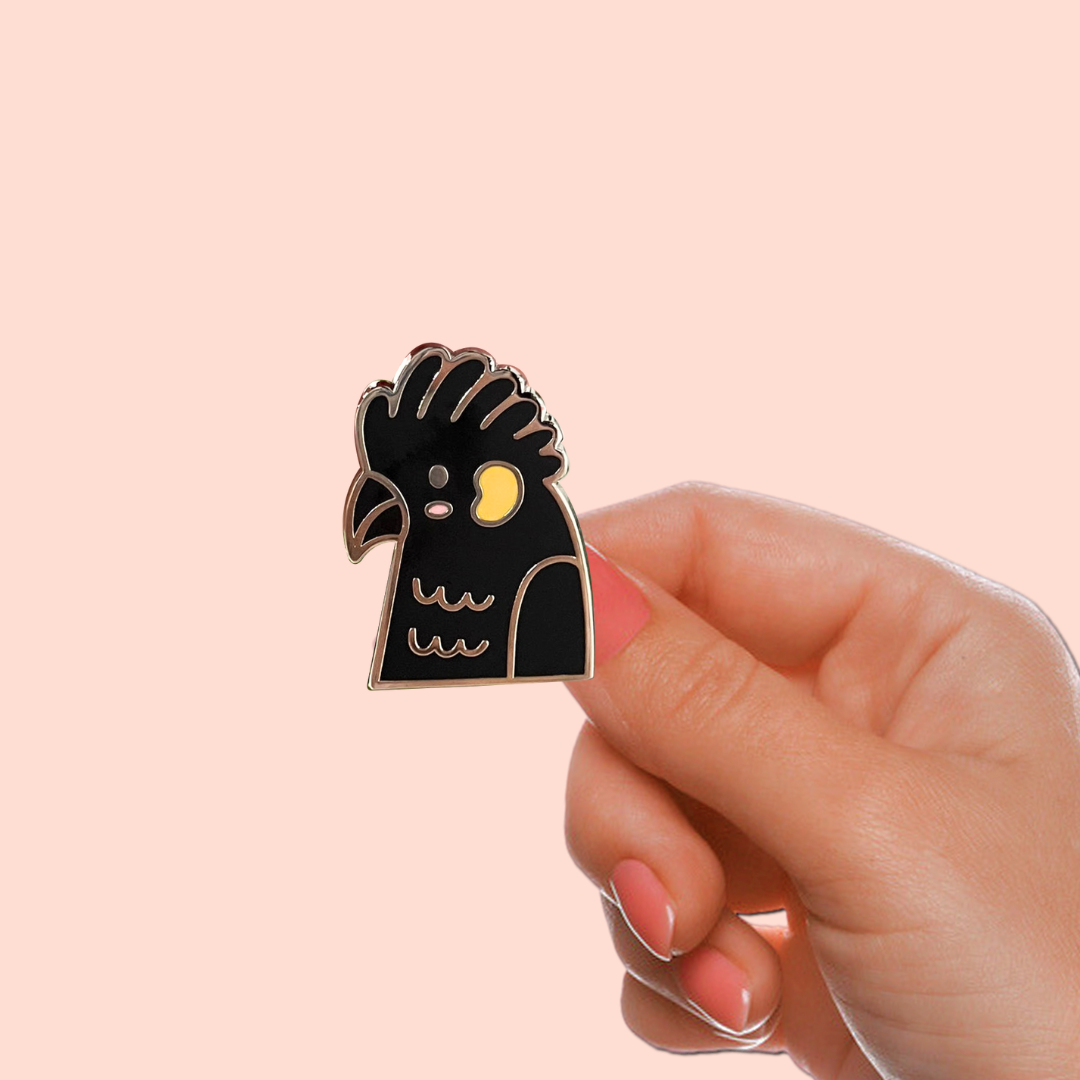 Black Cockatoo Pin
The Black Cockatoo is an iconic bird native to Australia. There are five types of cockatoo, all distinctive for their black feathers and tails with yellow, red or white markings. Four out of five of Australia's black cockatoo species are now under threat nationally due to habitat loss. Carnaby's black cockatoo is likely to become extinct in the wild.
Pin the Black Cockatoo Badge to our beautiful lanyards, your tote bag or jacket lapel or tee and raise awareness about this charismatic and vulnerable species. 
Special features:
31.8 mm h x 22.1 mm w
hard enamel metal badge
silver detailing
polished to perfection 
 About the artist:
Courn Ahn (she/her)is a multidisciplinary designer, illustrator, and freelance creative based in Portland, Oregon. Her direct experience as a Korean American has largely shaped her career philosophy, serving as inspiration for the social justice advocacy present in her creative work. 

©️ teacherlatte 2023