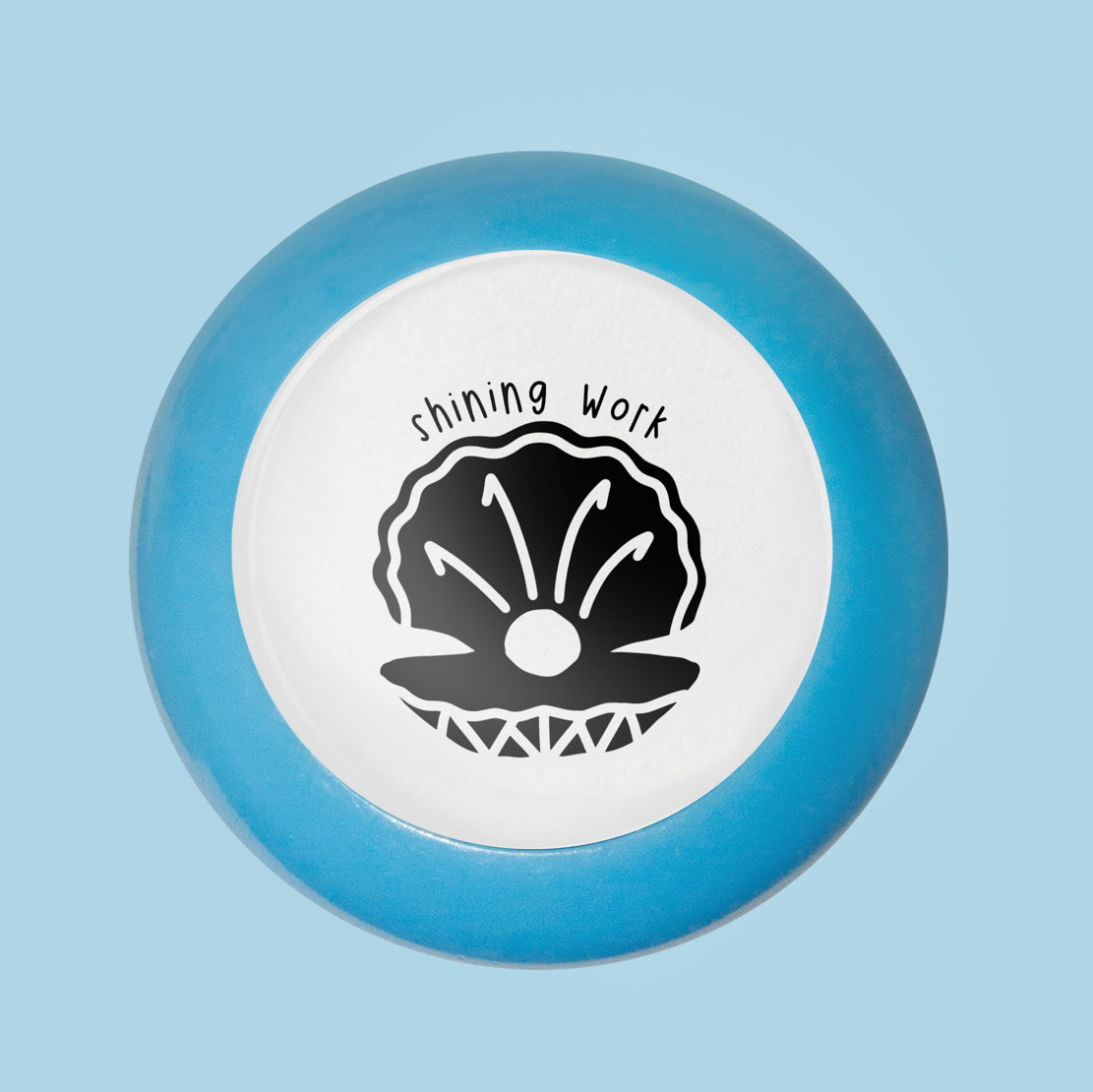 Pearl Stamp
The Torres Strait Islands were rich with pearls and pearling was an incredibly important part of the economy in Northern QLD. The Torres Strait Islands experienced its worst maritime disaster during Hurricane Mahina. While a public memorial acknowledged 11 Europeans by their name, 300 Torres Strait Islanders and People of Colour are yet to be acknowledged. Since the trading boom, there are many Torres Strait Islanders with Japanese, Chinese and Malaysian ancestry. The Torres Strait Islands are now very multicultural.
Stamp size: 32 mm
Shape: round
Stamp shell: island blue 
Ink: black 
About the artist:
Mooki Pen is a Zenadth Kes (Torres Strait Islander) artist born and raised in Mackay, QLD and descends from Badu and Mer.
Mooki Pen acknowledges the Traditional Owners of Yuggera country on the land which she resides on and pays respect to those past, present & emerging.
All royalties made directly support the artist and Torres Strait Islander organisation, Our Islands Our Home to support local communities in Zenadth Kes.